SUBARU 2008 Remote Starter Installation Instructions - 08MY Impreza (H001SFG000)
June 10, 2011. Author: Lewis Werner
This document is available free of charge.
This SUBARU accessory installation document is available from techinfo.subaru.com. It is a free document. SUBARU 2008 Remote Starter Installation Instructions - 08MY Impreza (H001SFG000)
The document contains information about installing the genuine SUBARU remote starter for the 2008 model year (MY) SUBARU Impreza. The remote starter allows the vehicle to be started via the remote control.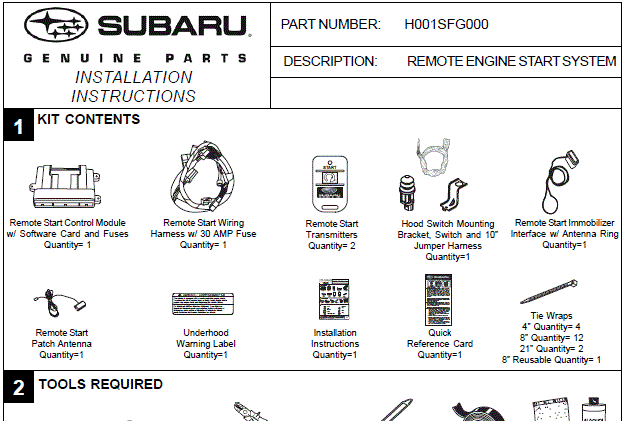 About the Author
This article was written by Lewis Werner. It was last updated June 10, 2011 and first published November 26, 2010. If you have questions about the article, please click here to view the author's contact information including e-mail address, telephone number and mailing address.