Why won't my SUBARU parking lights shut off?
June 10, 2011. Author: Lewis Werner
So you finally just got your long coveted SUBARU! Congratulations! But now for some reason the parking lights won't shut off! Often this scenario occurs after cleaning or detailing the vehicle interior. Solution:
Check the parking lamp switch on top of the steering column. If this switch is 'on', the parking lights will stay on irregardless of whether or not the key is in the igntion. This switch can get bumped easily when cleaning the vehicle's interior.
This 'feature' may be for certain markets where the parking lamps must remain on at all times in certain areas.
This 'parking lights on all the time switch' is sometimes called the 'drain battery switch'.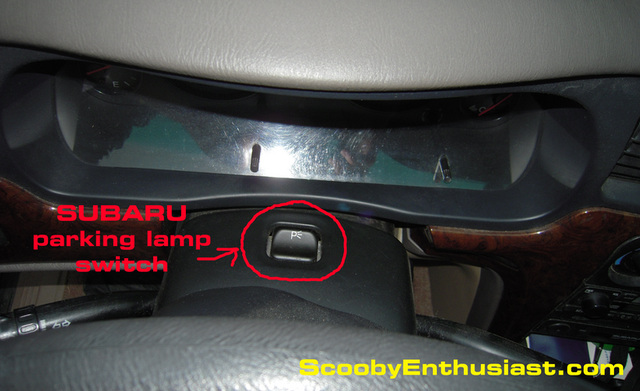 About the Author
This article was written by Lewis Werner. It was last updated June 10, 2011 and first published November 14, 2010. If you have questions about the article, please click here to view the author's contact information including e-mail address, telephone number and mailing address.