FHI Unveils New Model Subaru EXIGA, a Seven-Seater for Panorama Touring (Japan only)
June 10, 2011. Author: Lewis Werner
FHI Unveils New Model Subaru, a Seven-Seater for Panorama Touring
Tokyo, June 17, 2008 Fuji Heavy Industries Ltd. (FHI), the maker of Subaru automobiles, today announced the debut of its new Subaru EXIGA in Japan. The EXIGA went on sale nationwide through Subaru dealerships today.

Based on the concept of a seven-seater with panoramic visibility for the touring experience, the EXIGA has been developed to provide a safe and pleasant journey for all occupants. Capitalizing on its accumulated know-how from building wagons and crossover SUVs, Subaru has succeeded in creating open and comfortable interior space for all the passengers to easily engage in conversation and share the experience of touring enhanced by dramatic wide-angle views through the windows.

The new model represents Subaru's latest proposal for a new type of multi-passenger vehicle, built on Subaru's strengths in vehicle stability, low noise, and quality ride, all realized by Subaru's Horizontally-Opposed engine layout and the Subaru Dynamic Chassis Control Concept Subaru DC3.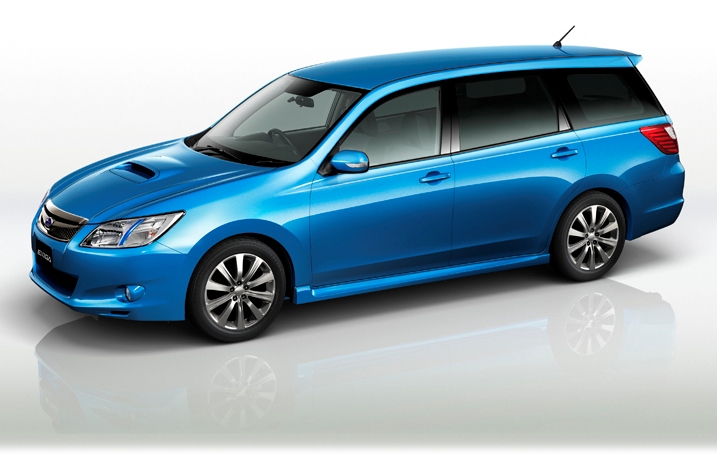 About the Author
This article was written by Lewis Werner. It was last updated June 10, 2011 and first published November 8, 2010. If you have questions about the article, please click here to view the author's contact information including e-mail address, telephone number and mailing address.